What do pigeons look like?
Pigeons are bluish gray in color with two black bars on each wing; color patterns can vary between domestic and wild species.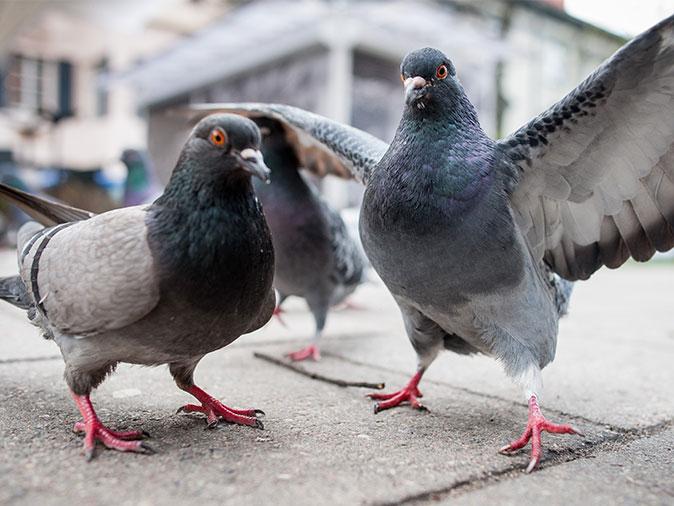 When are pigeons most active?
Very Active
Active
Not Active
Are pigeons dangerous?
While you may not believe it yes, pigeons are dangerous. They carry and can spread a variety of diseases including cryptococcosis, salmonella, and toxoplasmosis.
A fungus that grows in their feces may also cause histomplasmosis.
Pigeon droppings may lead to slip and fall injuries. They also deteriorate buildings and contaminate food for both people and livestock. Additionally, the US Air Force has designated pigeons a medium priority hazard to jet aircraft.
Why do I have a pigeon problem?
Pigeons are probably the number one pest bird in the country. Not only are they reliant on us for much of their food needs, they seek shelter under our roof eaves and on the ledges of our buildings. Because they adapt well, you can find pigeons in both rural and urban environments.
Structures that provide shelter for nesting and roosting as well as easy access to food sources attract pigeons. Commercial buildings are especially susceptible to pigeon problems.
How do you get rid of pigeons?
For relief from nuisance and damaging pigeons, EnviroPest can help. We offer professional bird control services that may include the use of bird netting, trapping and other techniques.
Is the treatment for pigeons safe?
At EnviroPest, we deliver comprehensive pest control and wildlife control solutions that do not pose a threat to people or property.
How soon can you get here?
We take all pest and wildlife issues seriously and are committed to helping as soon as possible. In most cases, we can respond the same or very next day.
How much does EnviroPest's bird control service cost?
All our bird removal services are bid per job due to the many different scenarios and building constructions. Our prices are always presented upfront, with never any hidden charges or add-ons. Please contact us for a FREE inspection and bid!
Does the service include a warranty?
Warranty varies due the severity and possibility of control. Your service technician will discuss this with you before service.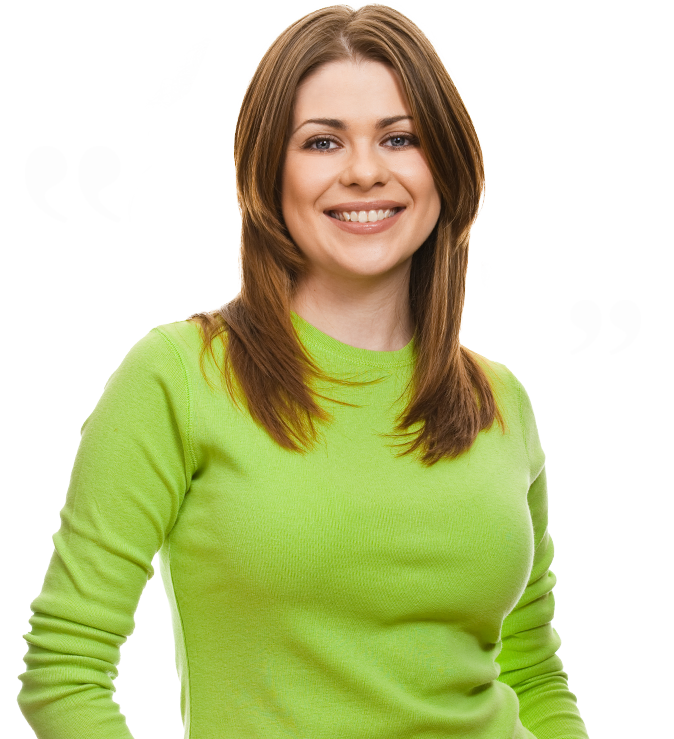 Testimonials
"Enviropest came to my rescue the next business day after I called and took care of my ant problem lickety-split. They are now on my speed dial."
Linda P.
Fort Morgan, CO
EnviroPest received an average rating of

4.6 out of 5

stars from

2439

reviews.
4.6
Read All Reviews
GETTING STARTED IS AS EASY AS 1-2-3
REQUEST QUOTE & SCHEDULE
EnviroPest Blog & News
Read the latest articles & news