Denver, Colorado Springs & NoCo
Bed Bug Extermination Professionals
Bed bugs are parasites that have existed since ancient times and are now very common in Denver, Aurora, Greeley, Boulder, Longmont, Fort Collins and throughout Colorado as well as the U.S. Inaccurately considered a housekeeping or sanitation issue, the truth is bed bug infestations can occur in any home regardless of socio-economic state and in any business, no matter how well it is maintained.
At EnviroPest, we offer bed bug inspections to verify the presence and extent of infestations. One of our bed bug specialists will inspect your property for bed bug activity and/or signs of it. Once the evaluation is complete, the specialist will discuss with you proper treatment and preparation requirements so that you are prepared for a successful bed bug treatment and a reduced risk of future re-infestations.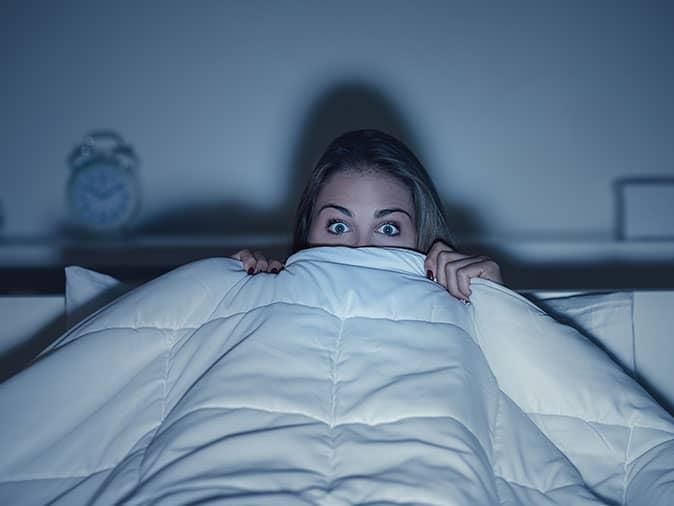 It is extremely difficult to eradicate bed bugs. That's why we use heat.
Heat is the safest and most effective treatment for eliminating all stages of bed bugs, and it can be done in as little as one day with minimal disruption to your family.
Toxic chemicals don't belong in your bed. Don't waste your time or money with ineffective old school treatment methods.
What Is A Bed Bug Heat Treatment?
A typical bed bug heat treatment involves heating a room to 130 degrees and maintaining that temperature for a period of 4-6 hours. This heat kills bed bugs in all stages of life; egg, nymph and adult.
Warranty on bed bug removal services vary depending on the type of facility as well as the severity of the infestation and the possibility of control. Your service technician will discuss this with you before service.
Is A Bed Bug Treatment Right For You?
Bed bug heat treatments are ideal for a variety of residential and commercial environments including:
Single-Family Homes

Retail Spaces
Office Buildings
Hotel Rooms
Dormitories
Apartments
For immediate results, please contact us today!
YOUR COMPLETE SATISFACTION
GUARANTEED.
EnviroPest guarantees your complete satisfaction. If for any reason you are not 100 percent satisfied with your bed bug extermination service, we will correct it free of charge. That's EnviroPest's promise to keep your home or business pest free.
Bed Bug FAQs
What do bed bugs look like?
Bed bugs are small, wingless insects that are reddish brown, flattened and oval, with microscopic hairs that give them a banded appearance. They grow to about 1/8" long. Bed bugs are generally nocturnal and feed solely upon the blood of humans and warm-blooded animals.
What are the signs of bed bugs?
Finding live bed bugs on your mattress (especially near the tufts and folds) or crawling in your sheets is the easiest way to identify a bed bug problem. Other signs of bed bugs include bites on exposed skin, rust colored blood spots on your bedding, and fecal matter on the mattress, box spring, and other furniture bed bugs frequently infest. In the case of serious infestations, you may detect a sweet, musty odor.
How did I get bed bugs?
If you vacationed recently you may have brought bed bugs home with you. If your college student visited from the dorms, they may have introduced these pests on their dirty laundry and belongings. If you bought second-hand furniture, it might have been infested with bed bugs. When it comes to how you got bed bugs, the possibilities are endless. Really the important thing to focus on is what are you going to do to kill bed bugs that are infesting your home.
How much does a bed bug treatment cost?
The cost of bed bug treatment is calculated based on the size of the infested area, the level of the infestation, and other factors. To find out how much it would cost to treat your home or business for bed bugs, please contact us to schedule a consultation and free estimate.
Testimonials
"Excellent service. Have not had any problems since we started their service over 10 years ago!"
Marianne L.
Greeley, CO
EnviroPest received an average rating of

4.6 out of 5

stars from

2439

reviews.
4.6
Read All Reviews
GETTING STARTED IS AS EASY AS 1-2-3
REQUEST QUOTE & SCHEDULE
Pest Solutions For Homes & Businesses
We understand that pest problems can be unsettling and frustrating, but the solution shouldn't be. For over 55 years, we've been helping folks right here in Colorado take care of ants, spiders, mice, mosquitoes, wasps, bed bugs, bats and most other creepy crawly things. We'll get there fast to solve the issue quickly and affordably - Guaranteed.
EnviroPest Blog & News
Read the latest articles & news