We'll Keep Wildlife In Their Habitat. Not Yours.
Hearing noises in your attic? It very well could be a critter up there wreaking havoc.
Raccoons, skunks, bats, rats, and birds are common invaders of Colorado homes.
When you contact EnviroPest for wildlife control, you can count on our local team to get them out quickly, clean up the mess they've made, and repair any damage.
Fast, Professional Service

Humane Practices
Guaranteed Results
Expert Cleanup & Repair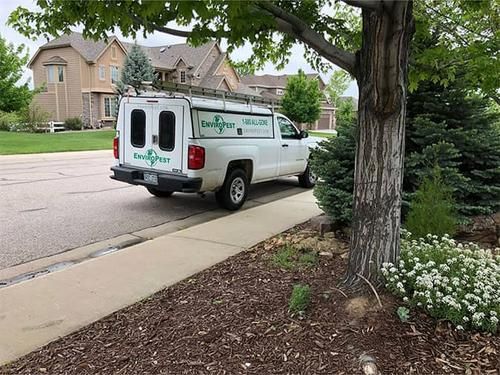 Our wildlife removal experts provide a thorough inspection of your property to identify potential entry points for wildlife. This inspection includes roof areas, foundations and other areas that may be difficult to spot openings.
In many cases, our team will install a device to allow the animal to exit but not return. Unlike trapping, this eviction process is more cost-effective for our clients and more humane for the animals. We then conduct a follow-up visit to ensure all animals have vacated. Once we're confident the wildlife problem has been resolved, we will remove the device and repair the entry point to prevent future wildlife entry.
Additionally, we can repair the damage caused by wildlife. EnviroPest offers restoration services, including extensive blockage of entry points (aka structural exclusion), cleaning up waste and disinfecting affected areas, attic cleanup and replacement of insulation.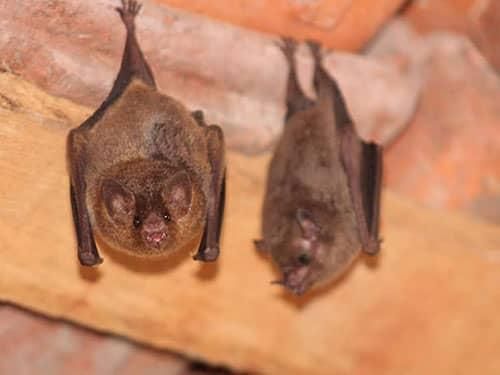 Bat infestations are treated with eviction, using a device that allows them to leave and not return to a structure.
Once the bat population has been evicted, entry points are sealed to prevent re-entry.
Unfortunately, when bats in Colorado infest they also introduce bat bugs and leave attics and other infested areas covered in guano and other waste.
For those issues, EnviroPest also offers treatment for bat bugs and the removal of bat waste.
Our wildlife control pros also specialize in disinfecting and the removal of insulation necessary in extreme cases.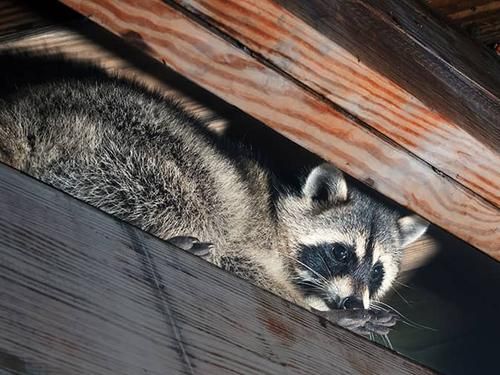 Raccoons are very common in urban areas and are constantly searching for new sources of food and shelter. As a result many homeowners have raccoon problems, including raccoons living in attics or under decks.
When raccoons invade Colorado homes and businesses, they can cause serious property damage and be quite aggressive if cornered or threatened.
Getting rid of raccoons is generally done by evicting them using one-way doors, lights, eviction fluid and other means. In some instances live trapping is required. You should not try to trap and remove raccoons yourself; instead, rely on a professional wildlife removal expert.
Trapped animals are humanely euthanized as per Division of Wildlife guidelines. A full plan for removal, damage repair and cleanup is offered during the initial inspection.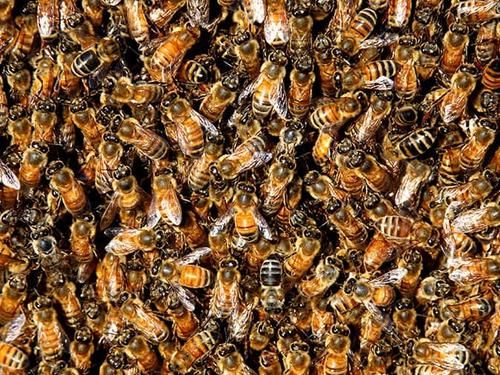 At EnviroPest, we specialize in the removal of honey bee hives that have settled within a building or home.
Whenever possible, we work with a local bee keeper to ensure the safe removal of the hive and its queen.
Our service first addresses the removal of the honeycomb, which is essential in preventing other pest problems, moisture issues and structural damage.
Our technicians then repair the infested portion of the structure and to reduce the likelihood of re-infestations.
Our Colorado pest control company does not provide a service for the removal of honey bee swarms, but we provide referrals to specialists who do.
We can take care of most bird issues in both residential and commercial environments. From pigeons and sparrows to flickers and geese.
Our first choice when it comes to resolving any type of pest bird issues is exclusion but our bird control specialists will develop a bird control solution based on your particular situation and needs.
After an inspection, our technician may offer solutions ranging from trapping, deterrents, repellents, eviction and structural repair, and roost prevention techniques including bird spikes and bird netting.
Please note that some birds are protected and certain restrictions in place must be followed.
YOUR COMPLETE SATISFACTION
GUARANTEED.
EnviroPest guarantees your complete satisfaction. If for any reason you are not 100 percent satisfied with your wildlife control service, we will correct it free of charge. That's EnviroPest's promise to keep your home or business pest free.
Colorado Wildlife Control FAQs
Do wildlife in Colorado spread rabies?
Yes, according to the Colorado Department of Public Health & Environment, rabies is regularly found in Colorado wildlife and especially in bats and skunks. In 2020, 92 animals tested positive for rabies and of those 80 were known to have exposed people, livestock animals, and domestic pets to rabies.
Can I call my town's animal control officer for wildlife problems?
Most animal control agencies are local government-run departments and are created for the purpose of addressing issues related to domesticated animals such as cats and dogs. For help with wildlife issues, you will have to contact a company that specialized in wildlife control and removal.
How much does your wildlife control services cost?
The cost for our wildlife control services depends on several factors including the type of animal, the severity of the infestation, if you would prefer to have EnviroPest handle the sanitation and repair work, and more. If you have a wildlife problem in Denver, Boulder, Fort Collins, or elsewhere in Northern Colorado, request a quote below; we'd be happy to discuss your specific problem!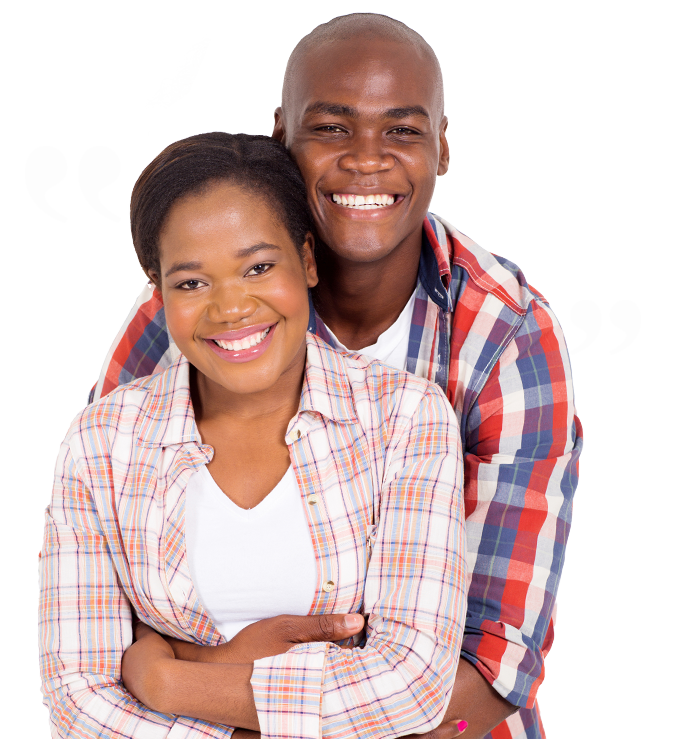 Testimonials
"Am very happy with your service I have no problems at all since I started using your service."
Kenneth O.
Estes Park, CO
EnviroPest received an average rating of

4.6 out of 5

stars from

2439

reviews.
4.6
Read All Reviews
GETTING STARTED IS AS EASY AS 1-2-3
REQUEST QUOTE & SCHEDULE
EnviroPest Blog & News
Read the latest articles & news
Pest Solutions For Homes & Businesses
We understand that pest problems can be unsettling and frustrating, but the solution shouldn't be. For over 55 years, we've been helping folks right here in Colorado take care of ants, spiders, mice, mosquitoes, wasps, bed bugs, bats and most other creepy crawly things. We'll get there fast to solve the issue quickly and affordably - Guaranteed.
EnviroPest Blog & News
Read the latest articles & news