March 22, 2023
NPMA Releases 2023 Bug Barometer Forecast
Earlier this week, the National Pest Management Association (NPMA) released its bi-annual Bug Barometer® forecast and it looks like residents of Colorado and North Central, U.S., are looking at a warm, wet spring. What does this mean for pest activity this spring? Let's take a look.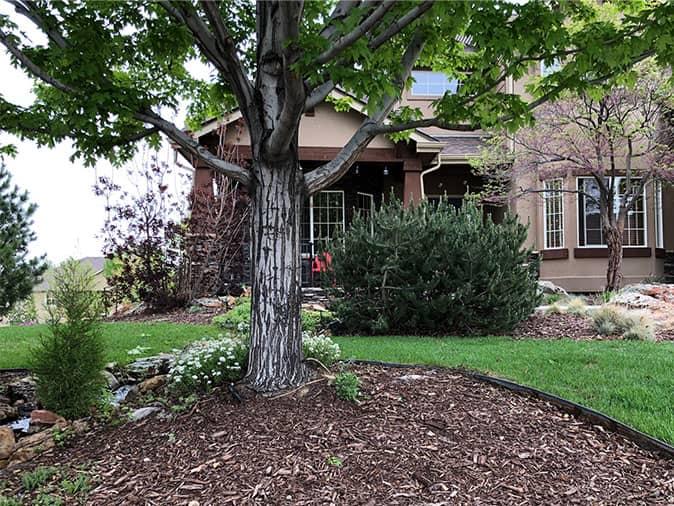 Watch out for early mosquito and tick activity this spring
While mosquitoes are widely-thought to be a summer pest, the truth is these biting pests often become active earlier on in the year and are only aided by warm and wet conditions.
Around the time when temperatures start dropping below freezing, ticks in Colorado become dormant and remain that way until spring arrives. Of course, they don't just appear on March 20th, they might show up earlier or later. Given that conditions are just right for a banner year, residents should assume that ticks are already active.
Health risks associated with mosquitoes and ticks
Mosquitoes
In 2021, there were 175 confirmed cases of the West Nile virus in Colorado (11 deaths and 101 neuroinvasive cases such as meningitis and encephalitis) and while the numbers are not yet available for 2022, scientists believe warmer temperatures accelerated mosquito development, biting rates, and incubation period of the disease within a mosquito. From that data, it's clear that mosquitoes in the Rocky Mountain state pose a health risk to residents.
Ticks
According to Colorado State University's website, the most common ticks that bite humans and dogs in Colorado is the Rocky Mountain wood tick. Moreover, this particular tick species does most of its biting during the spring which means if you're planning on spending your spring enjoying the outdoors and especially in higher elevation areas, you'll want to keep an eye out for ticks.
The good news when it comes to ticks in Colorado, is that none of them are capable of transmitting Lyme disease – the most important tick-borne disease in the United States and throughout North America. That said, the Rocky Mountain wood tick is a vector of Colorado tick fever, Tularemia, and tick paralysis.
How to protect yourself and family from mosquitoes and ticks this spring
Eliminate standing water in your yard every week- this includes bird baths, kiddie pools, and even clogged gutters if necessary
Wear long-sleeved shirts and pants while in your backyard, out on a trail, or anywhere outdoors
Apply insect repellent before going outdoors (make sure you talk with your family doctor if you're not sure which one to use)
Stay inside around dawn and dusk as this is when mosquitoes are most active
Trim back tall grasses and brush
Mow your lawn frequently
Move swing sets, outdoor furniture, and other seasonal items away from shady areas and out from under trees
Speak with your vet about a tick preventative for your pets
Sign up for effective mosquito & tick control
Do you really want to spend your spring cooped up inside because you are worried about mosquitoes and ticks? We didn't think so and have a great solution. Enviropest offers seasonal mosquito and tick control services in Denver, Boulder, Colorado Springs, and Loveland as well as throughout our service area that include monthly treatments that target areas where these pests breed and where they rest.
For more information about our mosquito and tick treatments or to sign up, please contact EnviroPest today!
And check back next month when we'll discuss the summer pest forecast.
Testimonials
"I have been using EnviroPest's services for 3 houses. Every technician is friendly, knowledgeable and personable. It feels like they are personally invested in your home. I always receive top notch service."
Kristine B.
Milliken, CO
EnviroPest received an average rating of

4.6 out of 5

stars from

2439

reviews.
4.6
Read All Reviews
GETTING STARTED IS AS EASY AS 1-2-3
REQUEST FREE ESTIMATE
Pest Solutions For Homes & Businesses
We understand that pest problems can be unsettling and frustrating, but the solution shouldn't be. For over 55 years, we've been helping folks right here in Colorado take care of ants, spiders, mice, mosquitoes, wasps, bed bugs, bats and most other creepy crawly things. We'll get there fast to solve the issue quickly and affordably - Guaranteed.
EnviroPest Blog & News
Read the latest articles & news