July 1, 2023
Make Sure Your Summer Travel Plans Don't Include Bed Bugs
As the summer season kicks into high gear, many travelers are eagerly planning their next vacation. However, amidst the excitement, there's a lurking menace that can turn a much-needed getaway into a nightmare: bed bugs. According to a recent article by USA Today titled "Potentially record summer travel + low housekeeping staff = bed bug nightmares," there has been an alarming increase in bed bug incidents in hotels and vacation rentals. In this blog post, we will explore three reasons behind the heightened bed bug risk this summer and share our insights to help you protect yourself during your travels.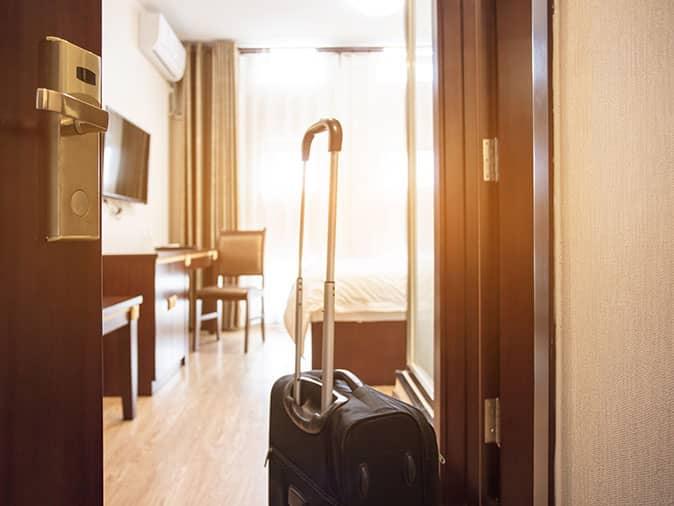 Increased domestic and international travel
It's not surprising that the resurgence of bed bug infestations can be partly attributed to the significant rise in domestic and international travel. After all, travel restrictions are easing in many parts of the world and people are eager to explore new places and revisit their favorite vacation spots. This surge in travel creates a perfect storm for bed bugs to spread. These hitchhiking pests can easily latch onto luggage, clothing, and humans, finding new opportunities to infest hotels, rental properties, and public transportation.
High occupancy rates and frequent guest turnover
During the summer months, hotels and vacation rentals experience high occupancy rates, resulting in frequent turnover of guests. Bed bugs also easily move from one room to another, infesting new spaces as unsuspecting guests check-in. The increased turnover leaves little time for thorough inspections and treatments, making it easier for bed bugs to establish themselves and thrive.
Staffing shortages in the hospitality industry
According to a survey conducted by the American Hotel & Lodging Association last January, approximately 79% of U.S. hotels are experiencing staffing shortages and the most critical shortage is in housekeeping. Unfortunately, this lack is partially to blame for the increase in bed bug infestations as the housekeeping staff are the ones most likely to spot the early signs of a bed bug infestation in rooms.
Vigilance when traveling is key if you don't want to bring bed bugs home
Since pest control and hospitality experts are predicting a hot bed bug summer and because you don't want to bring bed bugs home with you as a vacation souvenir, we highly encourage travelers to be well-informed about the signs of bed bugs and know what precautions to take while on vacation and when returning home.
Signs of bed bugs
In just a moment we'll explain how to go about inspecting a hotel room or other accommodation for bed bugs, but before we do, you'll need to know what you're looking for. Here are a few signs of bed bug activity:
Live, adult bed bugs
Bed bug eggs
Shed skins
Dark spots (fecal matter) on fabrics, mattresses, and other hiding spots
Bloodstains on bedding
An unusual sweet, musty odor (typically only in the case of severe infestations)
How to inspect a hotel room for bed bugs
A bed bug inspection should be performed before you bring your luggage into the room. If there's no one to stay outside with bags, simply set them in the tub until you've cleared the room. Now, turn on your smartphone's flashlight and inspect the following areas:
Check the headboards, bedframe, mattress, and box spring for the above-mentioned signs of bed bugs. Be sure to pull back the fitted sheets so that you can see the seams of the mattress. Some hotels may have bed bug mattress encasements on their beds to prevent these bugs from settling in.
Check the nightstand for signs of bed bugs. Pull open the drawers, check the cracks, and the whole piece for any evidence of bed bugs.
Check other furniture in the room including bureaus, desks, couches, and chairs. Pay close attention to upholstered furniture and specifically any seams, tufts, or areas where the material gathers. Also take off cushions.
Check the floor and baseboards as bed bugs often crawl or hide along baseboards and carpet edges.
Check around electric outlets, wall hangings, and other décor for bed bugs as these pests sometime hide inside outlets and even electronics as well as under or behind items.
If you're renting a whole home, be sure to check every single bedroom as well as other living areas for bed bugs.
If you find bed bugs or signs of them, notify hotel staff or property manager immediately
If you find any signs of bed bugs during your inspection, notify the hotel staff or you property contact immediately. Request to be moved to another room that is not adjacent to the infested one and to have your belongings treated. If you're not comfortable staying at the same place, ask them to help you find new accommodations. Of course, this might be hard to achieve if you're staying at an Airbnb or the like.
Remember to document any evidence you find (photos, videos, etc.) to support your report.
Don't take bed bugs home
To ensure that you don't introduce bed bugs into your home, do not take your luggage inside until you've inspected it for bed bugs. We recommend inspecting and unpacking your bags in the garage or on a hard surface with a bright light so you can see bed bugs and more importantly, where they won't be able to crawl away unnoticed. Inspect clothing and non-clothing items carefully and then wash your clothes in the hottest water the fabric can handle. Wipe down non-clothing items and luggage. You may even consider vacuuming out the inside of your luggage. Be sure to remove the vacuum bag right away and take it outside.
If you find bed bugs, contact EnviroPest right away!
Since 1965, EnviroPest has been resolving pest problems for Colorado residents and this includes bed bugs. Our locally operated pest control company has the experience and bed bug heat treatment tools needed to exterminate bed bugs – adults, nymphs and eggs!
For effective bed bug control in Denver, Boulder, Colorado Springs, Estes Park, and NoCo, you can count on our team. Reach out today for help getting rid of bed bugs.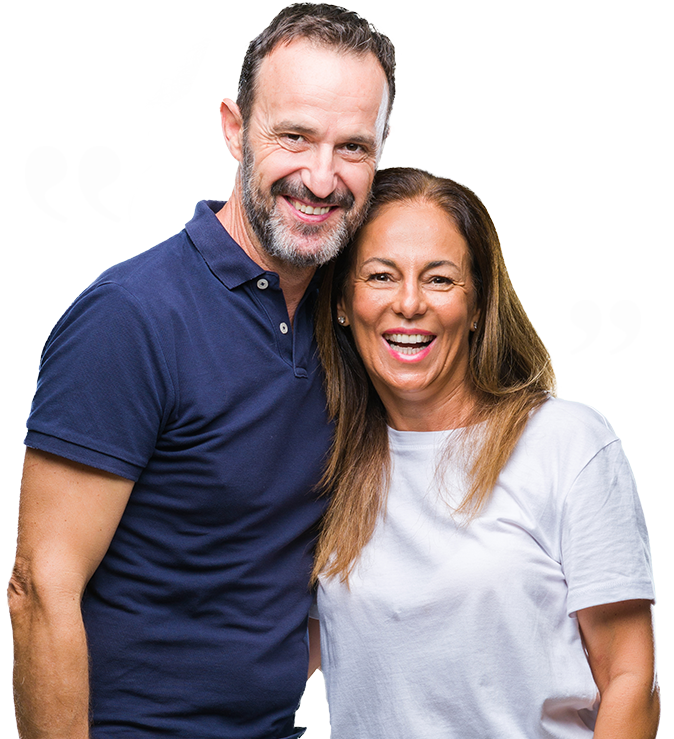 Testimonials
"Professional, knowledgeable, efficient, and respectful. Pleased to recommend Enviropest to friends and colleagues."
Elizabeth B.
Fort Collins, CO
EnviroPest received an average rating of

4.6 out of 5

stars from

2439

reviews.
4.6
Read All Reviews
GETTING STARTED IS AS EASY AS 1-2-3
REQUEST FREE ESTIMATE
Pest Solutions For Homes & Businesses
We understand that pest problems can be unsettling and frustrating, but the solution shouldn't be. For over 55 years, we've been helping folks right here in Colorado take care of ants, spiders, mice, mosquitoes, wasps, bed bugs, bats and most other creepy crawly things. We'll get there fast to solve the issue quickly and affordably - Guaranteed.
EnviroPest Blog & News
Read the latest articles & news