Best Pest Control Company In Aurora, Colorado
If you're on the search for the best pest control company in Aurora, contact EnviroPest today. One of Colorado's oldest and largest pest control companies, we've been providing effective and affordable pest control services in Aurora and throughout the Denver Metro since 1965. Don't put up with roaches, spiders, and other bugs or rodents, help is only a click or call away!
Active Pests In Aurora, CO
Home Pest Control In Aurora, Colorado
Protecting your home from insects and rodents is a breeze when you choose EnviroPest. We realize how annoying and stressful it is to deal with pest problems, especially ones that threaten the health and safety of your family and your home. That's why we offer home pest control services in Aurora that offer lasting results and zero hassles. Check out our home pest control plan features below, or simply reach out to get started!
Colorado's Choice SMART Service
What's included:
Year-Round Pest Protection
4 Seasonal Services
Covers 30+ Pests
Free Re-Treat Service
Rodent Control
24/7 Digital Rodent Monitoring
**initial fees may apply
Mouse Control In Aurora, CO
Have you already tried do-it-yourself mouse control and are still seeing mice, mouse poop, or other evidence of these rodents in your home? Unfortunately, it's not as easy as it seems to get rid of mice that have infested structures and while they run rampant, they're likely to cause damage as well as introduce potential health hazards. If you've found mice (or other rodents) in your home, contact EnviroPest for help!
Our home pest control plan, Colorado's Choice Smart Service, includes year-round protection against 30+ pests including rodents. When you sign up for ongoing pest control with EnviroPest, you can count on our team to resolve the existing mouse problem and stop new mice activity from occurring. Learn more about Colorado's Choice below.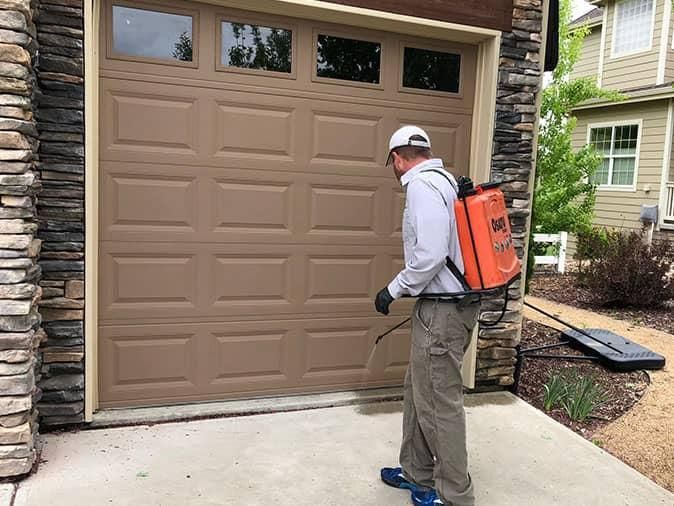 Colorado's Choice Smart Service
Our Colorado's Choice Smart Service is the most comprehensive home pest control plan EnviroPest targets 30+ pests and includes four seasonal visits and 24/7 digital rodent monitoring.
Pests covered under the Colorado's Choice Smart Service includes:
Ants (Carpenter ants, odorous house ants, pavement ants, sugar ants)
Beetles
Centipedes
Earwigs
Mice
Rats
Spiders (House spiders, rock spiders, wolf spiders, black widow spiders)
Wasps (Baldfaced hornets, paper wasps, yellow jackets)
Aurora, CO Bed Bug Removal Pros
If you can't get the sleep you need because bed bugs are biting, contact EnviroPest today! Offering effective bed bug removal in Aurora for both residential and commercial environments, our experienced team has the tools and know-how to exterminate adult bed bugs, nymphs, and bed bug eggs- in other words, all traces of bed bugs. When you reach out to us for bed bug control, we will:
Perform a thorough bed bug inspection to determine if bed bugs are present
Explain our findings to you and, if necessary, recommend a bed bug treatment plan
Provide you with a list of preparations that must be completed before we can heat treat your property
Complete a targeted, single-day bed bug heat treatment
Without remediation, bed bugs will not go away and will in fact grow worse as they reproduce inside your home or business. Contact us at the first sign of a bed bug problem, you'll be glad you did!
Commercial Pest Control In Aurora, CO
At EnviroPest, we are committed to helping businesses protect people and property with effective commercial pest control services in Aurora. When you partner with our local pest control company, we'll develop a pest management plan that is tailored specifically for your property and provide you with the documentation you need to demonstrate compliance.
Don't settle for a company that sprays for pests around your facility and calls it good. Your company deserves better and that's what you'll get when you choose EnviroPest!
Testimonials
"Always very professional and informative during each interaction. Also, the mice have not come back and we are pest-free."
Kristine B.
Longmont, CO
EnviroPest received an average rating of

4.6 out of 5

stars from

2439

reviews.
4.6
Read All Reviews
GETTING STARTED IS AS EASY AS 1-2-3
REQUEST QUOTE & SCHEDULE
EnviroPest Blog & News
Read the latest articles & news