There are few pest problems as devastating as a termite infestation. Termites are wood-eating pests that can silently consume the wood of a man-made structure for years without being detected by the occupants. And the kind of damage they do is deep, and hard to evaluate. Most of the time, the only solution is to replace entire sections. Because the damage done by termites is deep inside the structure of a home or business, the best way to guard against this damage is to prevent it from occurring in the first place. The two most trusted pest control methods for protecting homes and business are liquid treatments and the award-winning Sentricon® Termite Colony Elimination System. Let's take a look at them and see which might be best for your needs.
The Sentricon System
There is no termite control method as powerful as the Sentricon System with its Always Active technology. When termites encroach, Sentricon uses the worker termites as a weapon against the colony that sent them. One by one, those worker termites take the bait, located in discrete bait stations around the perimeter of the structures, and carry it back to their colony, sharing it with other termites along the way through a process called trophallaxis. This bait is slow-acting and works its way past the defenses of the colony, all the way to the queen. When the queen dies, the colony dies with her. That means, no more worker termites coming to explore your property for wood to consume. And, Sentricon uses the natural behavior of termite workers against them. This system counts on the fact that worker termites never stop searching for sources of food, even when a source of food is found. Plus, the bait used in the Sentricon System is scientifically proven to be more interesting to termites than wood. That is saying something when wood is their primary dietary staple.
Pros: This system directly targets termites. It does not affect any other organism on the property. It is also a reliable source of monitoring. If bait stations are being eaten, your pest control technician will know. This allows for additional measures to be implemented when termite pressures are elevated.
Cons: Of these two treatment options, Sentricon costs a little more.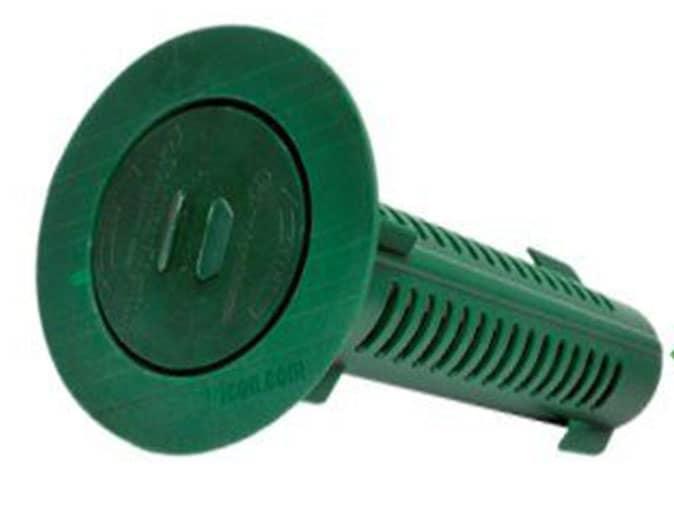 Liquid termite treatments
This termite control option is like installing an impenetrable barrier all the way around your home or business. Like the Sentricon System, this barrier of material doesn't just keep termites from getting in, it uses worker termites against their colony. When worker termites pick up the material, they bring it back, past the defenses of their colony, all the way to the queen.
Where liquid really shines is in the protection of new homes. This treatment method can be applied to the ground before a structure goes up, or shortly after it is completed, to give the home the protection it needs for years.
Pros: Of these two systems, a liquid treatment is lower in cost. The initial cost of a liquid treatment is almost a third less than installation of the Sentricon System.
Cons: Chemical product is used to create the protective barrier around a structure. But, it is important to point out that we use the least amount of material necessary to get the job done, and we only use EPA-registered products according to all governmental regulatory standards.
Contact the Colorado termite control pros
If you're looking for termite control in Denver, Colorado Springs, or elsewhere in our Colorado service area or if you have any additional questions about the liquid treatments or the Sentricon Termite Colony Elimination System, you can chat with us right here on our webpage, or reach out to us through our contact page, to set up an appointment to meet with one of our professional pest control technicians. Termite protection can feel like a complicated decision, but we'll walk you through the process from start to finish, and do all the hard work for you.
When you invest in termite protection for your home or business, you decide how much you're going to allow termites to cost you. Life has enough surprises. Termite damages does not need to be one of them.
Testimonials
"Am very happy with your service I have no problems at all since I started using your service."
Kenneth O.
Estes Park, CO
EnviroPest received an average rating of

4.6 out of 5

stars from

2439

reviews.
4.6
Read All Reviews
GETTING STARTED IS AS EASY AS 1-2-3
REQUEST QUOTE & SCHEDULE
EnviroPest Blog & News
Read the latest articles & news