If you're in a hurry to pack up your family's holiday decorations before welcoming the new year, there are just a couple of things to consider as it relates to pest problems. First, what types of containers are you using to store holiday decorations, and second, where are you storing them? In this article, longtime Colorado pest control providers share a couple ways you can protect your ornaments and décor from being damaged by insects and rodents.
Are pests really a threat to holiday decorations?
You bet your bottom dollar they are! If you stop and think about it, most people store their holiday decorations in places where there is little foot traffic but potentially a lot of pest activity. Insects and rodents like dark, damp places, and unfortunately our attics, basements, and other storage areas provide those perfect conditions. Left to their own devices, cockroaches, spiders, and mice (to name a few) are very likely to find a way into your stored items where there's a good chance they'll chew on, defecate on, and nest among your treasured decor.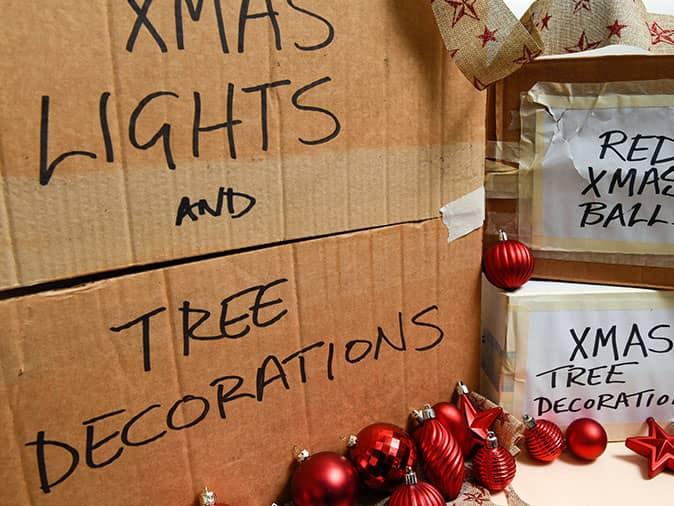 What type of containers should be used for storing ornaments and other decorations?
We'll answer this question but before we do, let's discuss what containers are not suitable for the job at hand. Avoid cardboard boxes, especially ones that have been used year after year. They will not protect against pest infestation or damage. Remember, mice constantly chew and cardboard holds zero challenge for these critters. Also, cardboard boxes tend to have a bunch of openings; openings that opportunistic insects will use to sneak in. Garbage bags, and really, bags in general are another no-no for the same reasons.
For the best protection against insect and rodent infestation, we highly recommend using storage bins that are made from durable plastic and that have tight-fitting lids. Throw away old ones that have cracks or ill-fitting lids, they won't work the way you need them to.
The best places to store holiday decorations
We realize you'll probably store your holiday decorations in the spots we mentioned above and that's fine… as long as you take precautions. To prevent pests from infesting, we recommend keeping storage areas dry and organized. Moisture is a major attractant for a variety of pests and clutter provides the best hiding spots.
A quick word about the lights & exterior decorations
If you decorate your exterior with inflatables and lights, be sure to inspect them for spiders and other insects before packing them up. You don't want to accidentally introduce bugs into your home.
Ongoing home pest control services prevent pest problems all year long
In addition to storing them in the right containers and in the right conditions, signing up for year-round home pest control is a great way to protect against pests. Here at EnviroPest, we stop creepy crawly things from taking over homes and damaging belongings with year-round protection, seasonal visits, 24/7 digital rodent monitoring, and free emergency service for covered pests in between service visits.
Colorado's Choice SMART Service
What's included:
Year-Round Pest Protection
4 Seasonal Services
Covers 30+ Pests
Free Re-Treat Service
Rodent Control
24/7 Digital Rodent Monitoring
**initial fees may apply
Start your new year off pest-free!
If you've detected a pest problem in your home, please reach out to EnviroPest today for the best pest control in Denver, Boulder, Colorado Springs, and Loveland as well as throughout Northern Colorado. Locally operated since 1965, we're ready to help you start the new year off pest-free!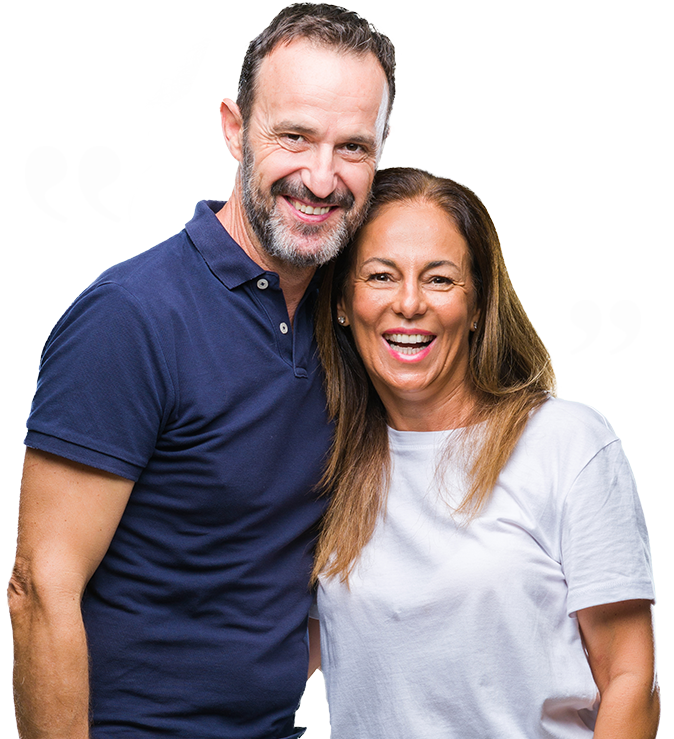 Testimonials
"The people at Enviropest are responsive to our needs and keep working the problem until it is fixed. We used to have a big mouse problem, but not any more!"
Michael H.
Berthoud, CO
EnviroPest received an average rating of

4.6 out of 5

stars from

2439

reviews.
4.6
Read All Reviews
GETTING STARTED IS AS EASY AS 1-2-3
REQUEST QUOTE & SCHEDULE
EnviroPest Blog & News
Read the latest articles & news