There's nothing quite like curling up on the couch with a cozy blanket and a hot drink on a cold, wintery day here in Colorado. Of course, that's our ideal way to stay warm when the wintry weather is on display, but how do mice survive the cold? Do they hibernate? In this article, we'll answer those questions and explain how you can keep mice out of your home this winter.
Mice do not hibernate
If only they did, it would probably save homeowners a lot of headaches, but the reality is that mice don't hibernate. What's more, they remain quite active all season long.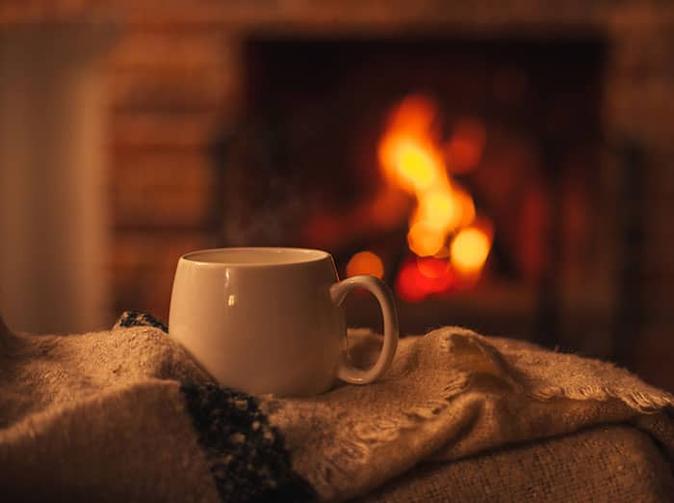 How do mice survive the cold then?
They stay out of it of course. As winter approaches, mice often seek shelter indoors to escape the harsh outdoor conditions. Unfortunately, they don't hunker down once they've made it inside, but instead continue to search for food and water. If they've chosen your home as their winter haven, you're likely to find mouse droppings and other signs of a mouse problem the longer they reside in your home.
What makes them stick around your home
Mice are well-adapted to finding warm and sheltered places inside structures. For example, the insulation in your walls or attic provide a great hiding spot that keeps these rodents warm and toasty.
But it's not just insulation that attracts mice, they'll also nest within the walls, among your belongings in the attic, in the garage, and other secluded places that people can't get to or visit infrequently.
Now, to survive the winter, mice still need food and water. Again, Colorado homes fit the bill since they all have kitchens with consistent and easily accessible food sources. Crumbs on the floor, open food packages in the pantry, and dirty dishes in the sink are just a few potential food sources. As for water, a pet's water bowl, a leaky faucet, and other accessible will do just fine.
Mice inside homes can damage property & introduce health risks
While mice seeking refuge indoors during the winter is a common occurrence, it can lead to several issues. Here are a few consequences of having mice run afoot in your home during the winter:
Property damage
Mice damage property when they chew on insulation, wires, and structural components of a house. They also damage furniture and belongings with their gnawing habit.
Food contamination
Just as mice are likely to leave behind urine, feces, and saliva in your kitchen cabinet, they may also contaminate your food with their bodily fluids. This can lead to health risks that we'll discuss further down.
Noise & disturbance
When mice are in residence, you may hear noises, especially at night when they are most active. Scratching, squeaking, and rustling sounds in the walls, ceilings, and other areas can be disruptive and even disturbing for homeowners.
Allergies & asthma
The proteins in mouse urine and dander can trigger allergic reactions and even make asthma symptoms worse in sensitive individuals.
Illness
Mice can carry and transmit a variety of diseases through their droppings, urine, and saliva including leptospirosis and Hantavirus. What's more, if food is contaminated, it can cause salmonellosis or food poisoning.
How to protect your health and home from mice this winter
For mouse prevention tips, check out The Worst Time Of Year For Mice In Denver & All Colorado; we're sure you'll find some practical suggestions for mouse-proofing.
If it's too late and you're already sharing your home with uninvited guests, contact EnviroPest! Offering highly effective home pest control services in Denver, Colorado Springs, and throughout our service area, our residential plan not only eliminates existing mice infestations, but also keeps these destructive critters away all year-long!
When you sign up with our team of pest control specialists, you can count on us to solve your mouse problem so you can get back to that cozy spot on the couch.
Colorado's Choice SMART Service
What's included:
Year-Round Pest Protection
4 Seasonal Services
Covers 30+ Pests
Free Re-Treat Service
Rodent Control
24/7 Digital Rodent Monitoring
**initial fees may apply
Testimonials
"Always very professional and informative during each interaction. Also, the mice have not come back and we are pest-free."
Kristine B.
Longmont, CO
EnviroPest received an average rating of

4.6 out of 5

stars from

2439

reviews.
4.6
Read All Reviews
GETTING STARTED IS AS EASY AS 1-2-3
REQUEST QUOTE & SCHEDULE
EnviroPest Blog & News
Read the latest articles & news