Seeing more spiders lately?
Whether you have a general dislike of spiders or are downright scared of these creepy crawly arachnids, the fact is more Colorado homeowners are likely to notice spiders in and around their homes during fall months. Learn why spiders are a common fall pest problem and how to keep spiders out of your home with a few helpful tips from the local pest control pros at EnviroPest.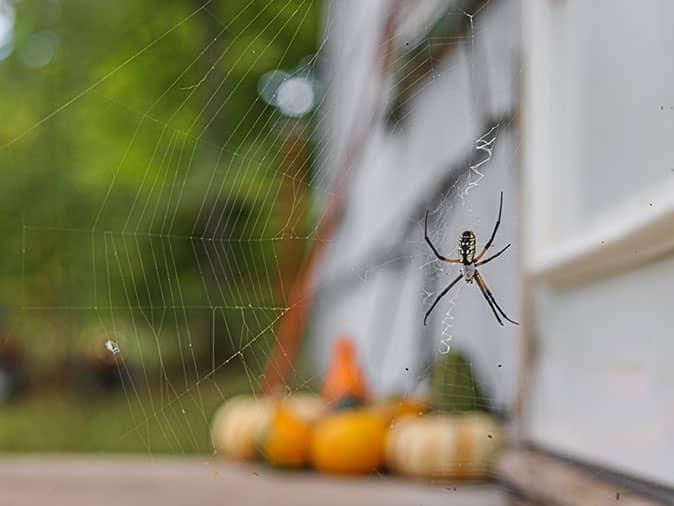 Why are there so many spiders around the house in the fall?
When it comes to spider activity, it's not necessarily that there are more spiders in your home during the fall months, it's entirely possible you're just noticing them more because they are bigger, braver, searching for a mate, looking for food, or all of the above. In other words, they've been there the whole time but stayed under the radar.
If they can find a mate, enjoy a steady supply of food (i.e., bugs), and shelter in areas that keep them safe from the elements and predators, there's a good chance your home will play host to spiders this fall and all year long.
Common spiders in Denver, Colorado Springs & NoCo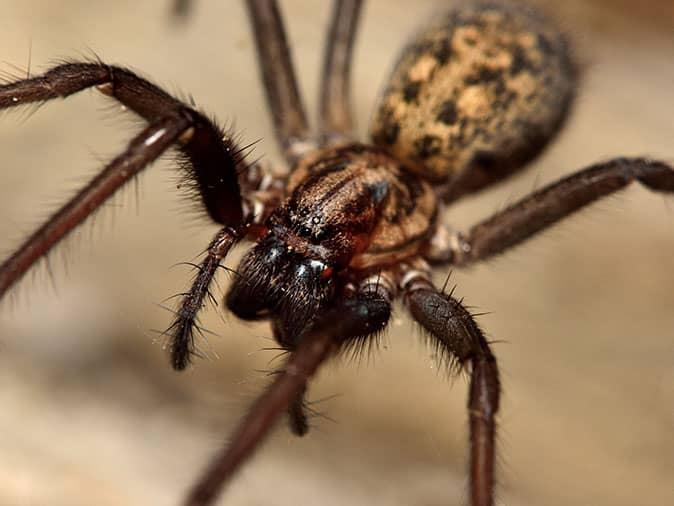 Common house spiders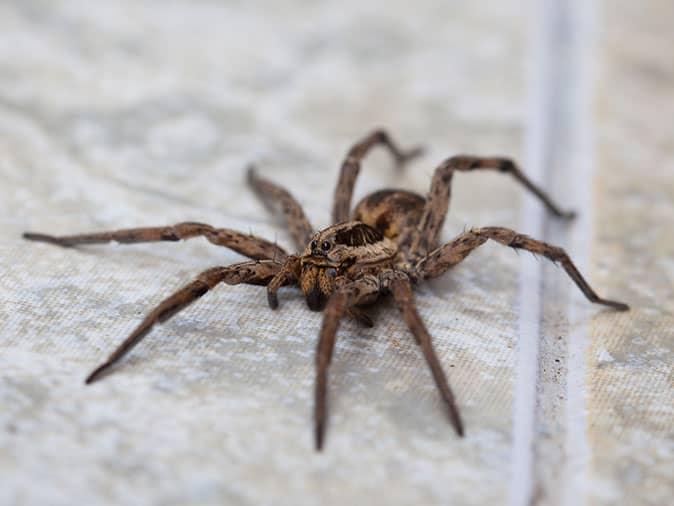 Wolf spiders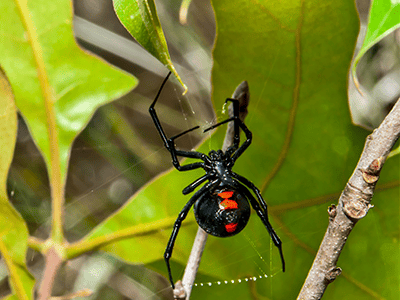 Black widow spiders
Learn more about spiders in Colorado
How spiders get inside
Unless your home is built like Fort Knox (the world's most secure building), you're likely to find spiders and other pests inside. As is the case with other insects, spiders wander in through open garage doors, torn window screens, and cracks, gaps, or other openings on the exterior of the home.
There's also the possibility that you inadvertently brought spiders into your home in or on firewood, plants, cardboard boxes, patio furniture, and toys. They may have even hitched a ride on a person or a pet.
How to keep spiders out this fall (and all year-round)
To keep spiders out of your home, try implementing these pest prevention tips:
Clean up your yard
Keep your grass trimmed
Make sure trees, shrubs, and other plants do not touch your house
Eliminate clutter in the garage, attic, basement, storage areas, and other parts of the house
Seal cracks, gaps, holes, and other openings
Keep your house clean
Inspect items you plan on bringing inside
Shut off outdoor lighting or switch to lighting that doesn't attract bugs
Exterminate the insects they eat
Professional pest control keeps spiders and other pests out no matter the season!
While it's true implementing the prevention tips above will help make your home less appealing to spiders, there is room for error. For example, you might not have the ability to find let alone repair openings that are out of reach of your tallest ladder.
The best way to keep spiders and the insects they feed on out of your home is to sign up for a home pest control plan. For homeowners in Denver, Colorado Springs, and throughout EnviroPest's service area, our Colorado's Choice Smart Service is the ideal solution. Find out what's included with the plan below or to discuss your pest problem, simply give us a call!
Colorado's Choice SMART Service
What's included:
Year-Round Pest Protection
4 Seasonal Services
Covers 30+ Pests
Free Re-Treat Service
Rodent Control
24/7 Digital Rodent Monitoring
**initial fees may apply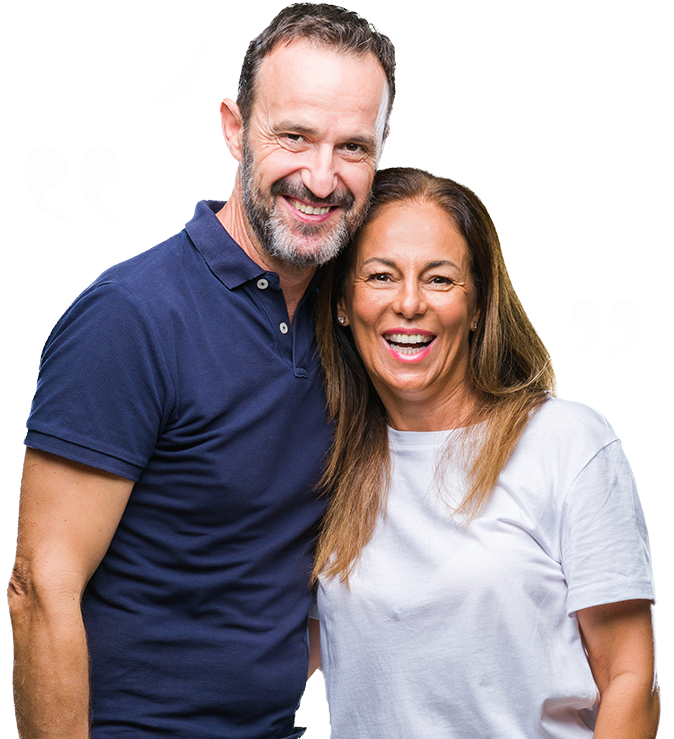 Testimonials
"Professional, knowledgeable, efficient, and respectful. Pleased to recommend Enviropest to friends and colleagues."
Elizabeth B.
Fort Collins, CO
EnviroPest received an average rating of

4.6 out of 5

stars from

2439

reviews.
4.6
Read All Reviews
GETTING STARTED IS AS EASY AS 1-2-3
REQUEST QUOTE & SCHEDULE
EnviroPest Blog & News
Read the latest articles & news