May 25, 2021
Termite Control In The Denver, Colorado Area
Spring is synonymous with birth and new life. Unfortunately that holds true to insects as well, including many destructive pests such as termites. Termite problems in the Denver area are on the increase mainly due to the successive wet springs over the last few years. Conditions have been favorable for these wood-destroying insects to multiply at a faster rate. There are some obvious signs to look for around your property such as areas of sawdust, insect wings, small mud tubes and structural differences. But termites are very good at going undetected, often for years, and many people find them after it's too late. If not detected in time termites can cause enormous damage to homes, businesses and other structures. Fortunately there are some things you can do.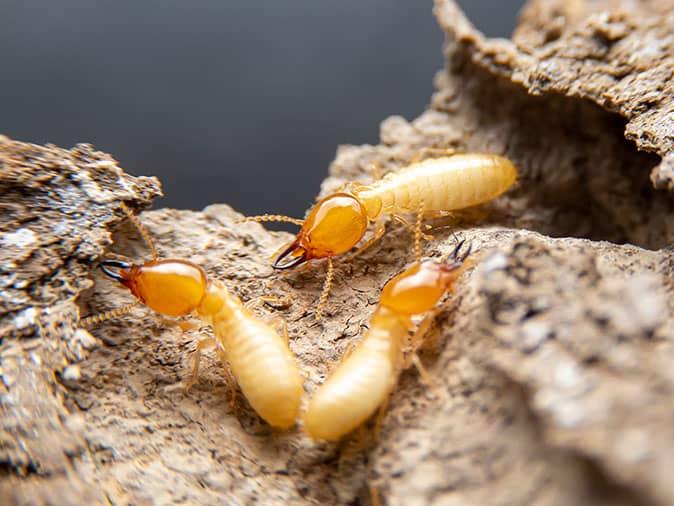 The very first thing that needs to be done is a termite inspection. EnviroPest offers homeowners a free inspection to identify any evidence of termite invasion or the potential for that to happen. Our technicians know what to look for and will inspect every crack, crevice and opening. We will recommend any needed treatment plans complete with follow-up service and warranty. EnviroPest offers Sentricon® Termite Elimination Systems as well as other effective treatment plans.
If no evidence of termites is found then a periodic inspection or regular service plan is usually enough to avoid future problems. Most homes can be treated every season with our affordable "Colorado's Choice" residential service . Our technicians will continue to inspect every time they come out with the goal of keeping your home pest free and your investment protected.
Just remember it costs nothing to call us, but could cost you a lot if you don't. Give us a call to set up a termite inspection and service in the Denver area. Or simply click here to fill out our online form.
Testimonials
"Excellent service. Have not had any problems since we started their service over 10 years ago!"
Marianne L.
Greeley, CO
EnviroPest received an average rating of

4.6 out of 5

stars from

2439

reviews.
4.6
Read All Reviews
GETTING STARTED IS AS EASY AS 1-2-3
REQUEST FREE ESTIMATE
Pest Solutions For Homes & Businesses
We understand that pest problems can be unsettling and frustrating, but the solution shouldn't be. For over 55 years, we've been helping folks right here in Colorado take care of ants, spiders, mice, mosquitoes, wasps, bed bugs, bats and most other creepy crawly things. We'll get there fast to solve the issue quickly and affordably - Guaranteed.
EnviroPest Blog & News
Read the latest articles & news